Juan Maldonado is Audi Beverly Hills' employee spotlight of the month. He started in the automotive industry at age 19 as a salesperson through his twin brother. When he first applied for Audi Beverly Hills, he was turned down as he lacked experience, but that did not stop him from pursuing a career with Audi. He applied to a Nissan dealership, gained some experience, and became that dealership's #1 Salesperson his first month. With his achievement, Juan then took his valuable skills and knowledge to an Audi dealership. The rest is history, and he has now been with the Fletcher Jones Family for four years as Senior Sales Manager!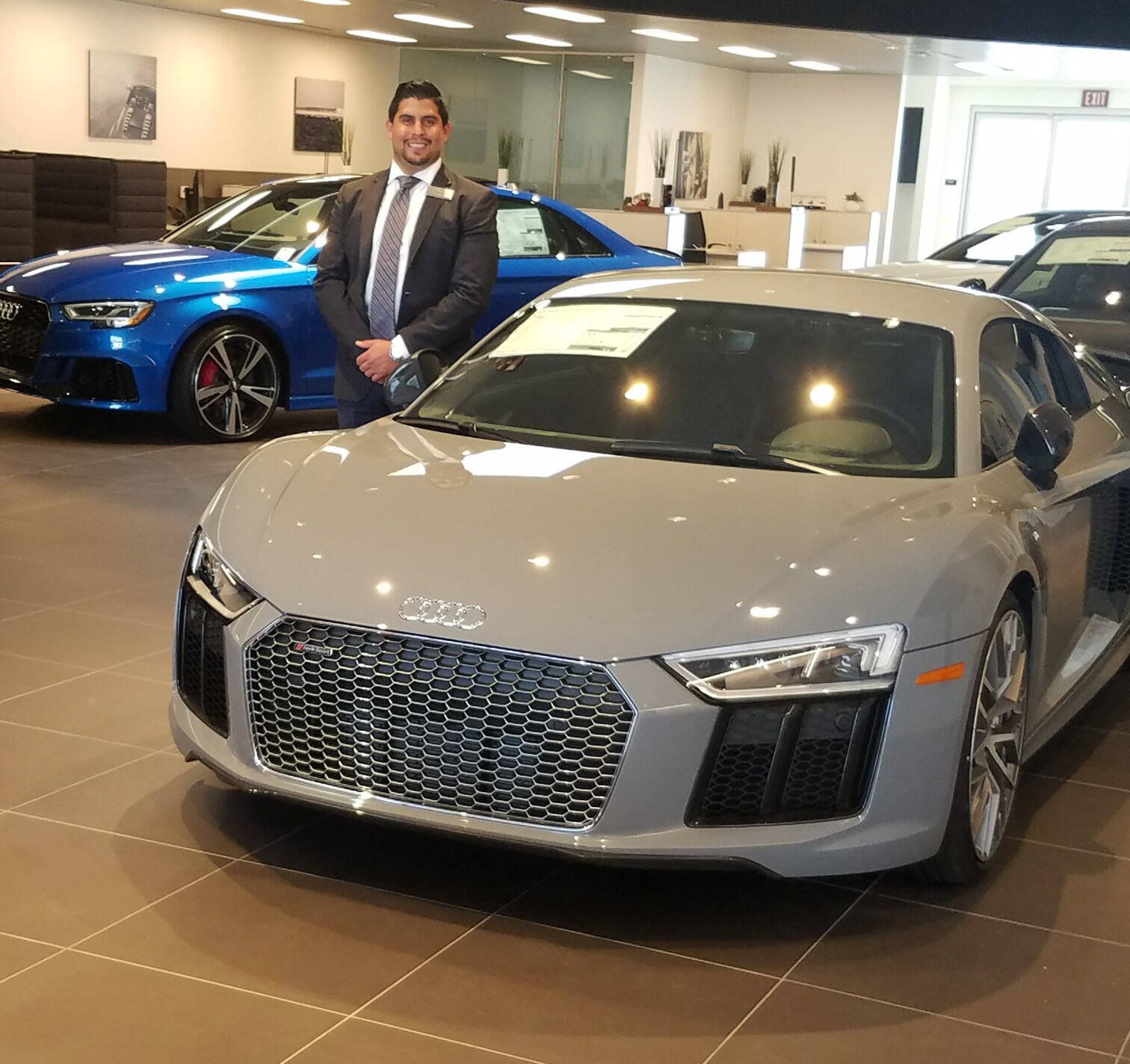 Juan Maldonado standing next to a 2018 Audi R8 V10 Plus
Mr. Maldonado loves his job, as well as the environment he's in and the people in it, so much so that he drives from Thousand Oaks all the way to Audi Beverly Hills every day. He's dedicated to working with the sales team to meet the monthly quota and provide clients with the necessary information to choose their next vehicle!
Juan enjoys comedy, and if given the chance, he would like to see and meet the late Robin Williams.
On a separate note, Juan is also a handy-dandy person; being the great handy-dandy person he is, he spends some leisure time working in home improvements.
As an amazing husband, he dreams about traveling with his wife Heather in a beautiful Audi R8.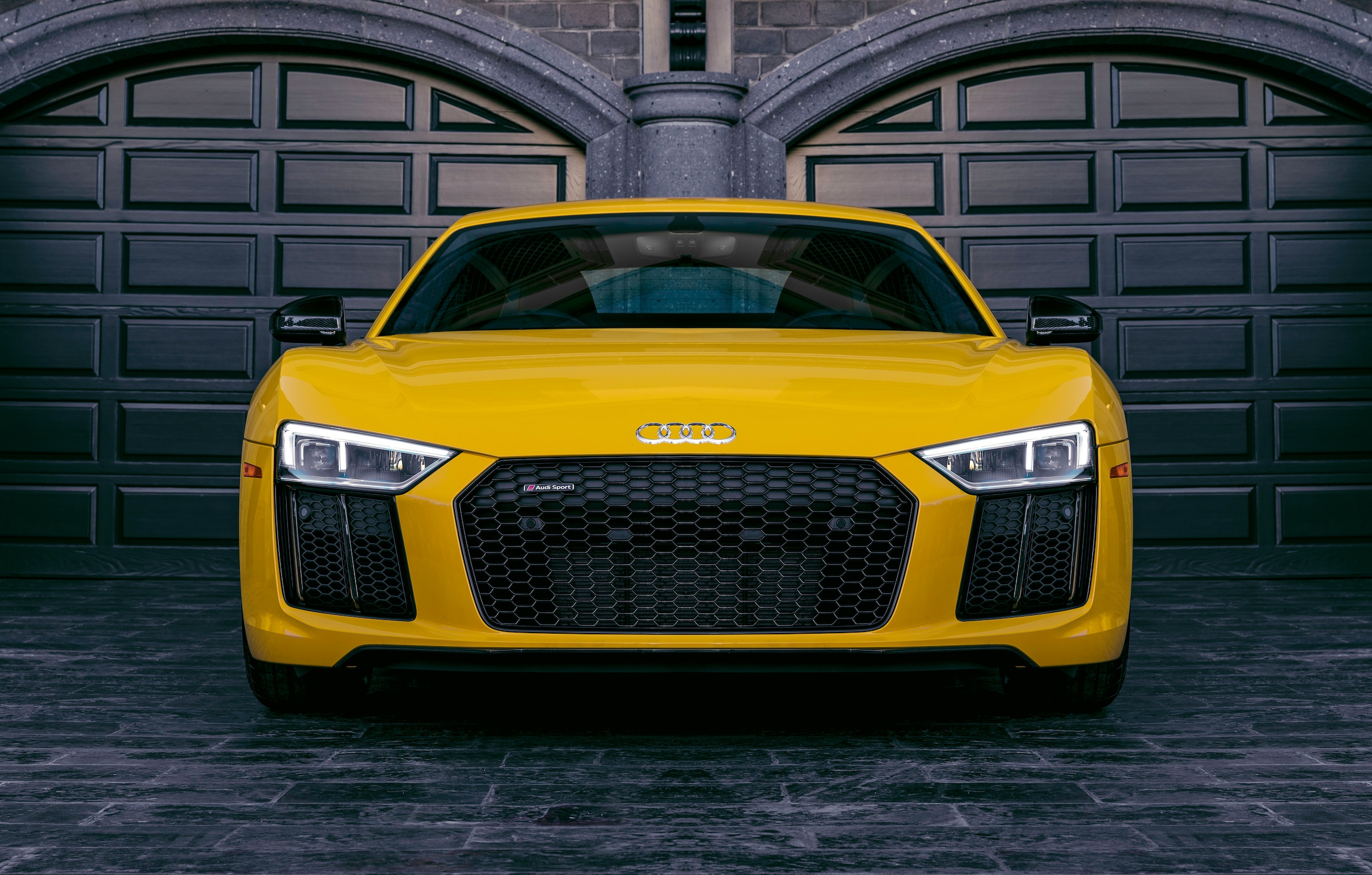 His wife and his kids, Maleah and Makayla, respectively, ages 16 and 12, are his motivation every day why he continues being notable for what he does!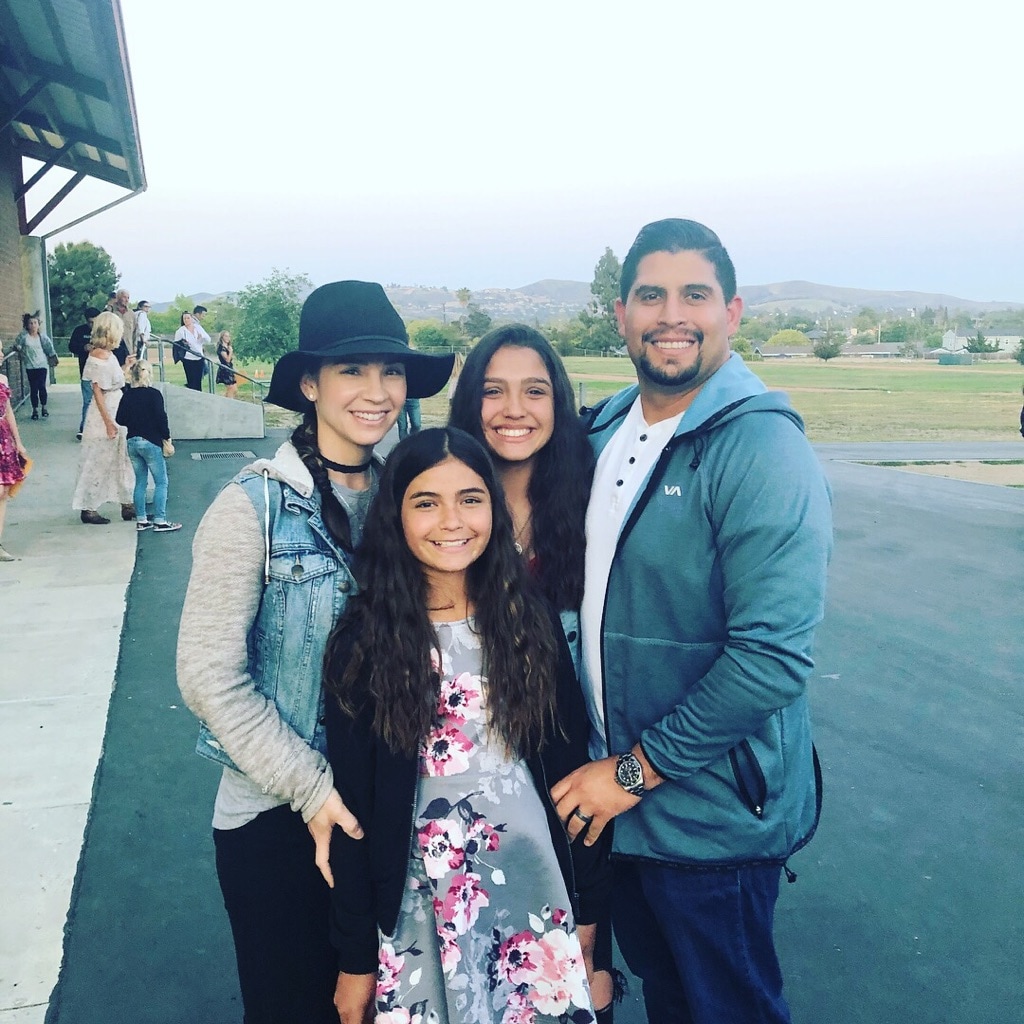 Experience the Fletcher Jones Difference. It's our motto.
Come down for a visit and say hi to Juan, or any of our other friendly staff and see why we're different!

Check out our current vehicle specials here!
Interested in joining our winning team? Apply here!