Vehicle parts can be confusing, but don't let that stop you from learning more about your Audi. At Audi Beverly Hills we want our guests to be well informed about maintaining your vehicle, so Omar Solis, our shop foreman is here to answer some commonly asked questions about your brakes. Or watch our video below!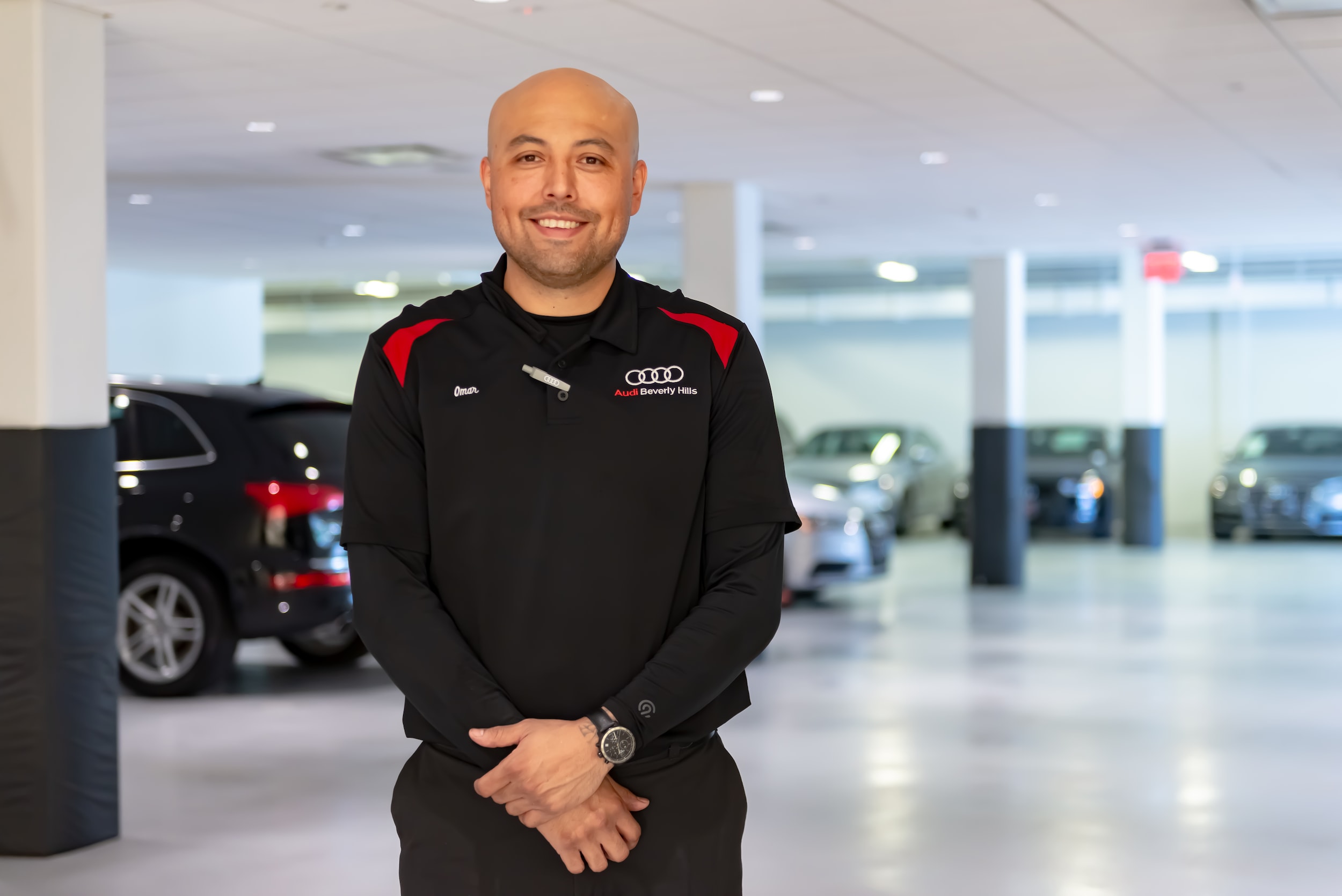 Are Audi Genuine Brake Pads better than aftermarket?
A luxury vehicle calls for luxury parts, and that is just what Audi has to offer. Our brakes have larger rotors for cooler brake rotor temperatures. Overall, this just means smoother and even safer breaks. Being designed with semi metallic brake pads allows a greater stopping force and shorter stopping distance when needed.
When do I need new brakes?
You never want to be in a situation when your brakes go bad and Audi does everything it takes to ensure our vehicles are in tip top shape. Living in Southern California is pretty great, but since we tend to get more heat and live in stop and go traffic, our brake pads and rotors can wear faster than normal. So don't forget to go to your regularly scheduled maintenance appointments where we will check up on your brakes and overall vehicle performance with a complimentary multi-point inspection.
Why are my brakes squeaking?
Don't worry about the squeaking. That just means you drive a good amount and lots of driving makes your vehicle's rotors overheat, resulting to that squeaky sound. Come on in and we'll check them out to see how we can alleviate the noise.
Anything else I should know?
Getting your brake fluid replaced every two years, no matter how many miles you drive, is extremely important. The replacement will keep your Audi functioning to the best of its ability!
Audi Beverly Hills is here to keep our guests well informed and ensure their Audi drives at maximum performance. If you would like to learn more please contact us at (424)-281-5600 or schedule your service reservation here.