Beverly Hills is the perfect year-round getaway, but summer is when the 90210 really starts to shine. Nestled between Los Angeles and West Hollywood, Beverly Hills provides a multitude of summer offerings guaranteed to satisfy every taste. From world-class shopping on Rodeo Drive to concerts under the stars, this metropolitan paradise has it all.
Beverly Gardens Park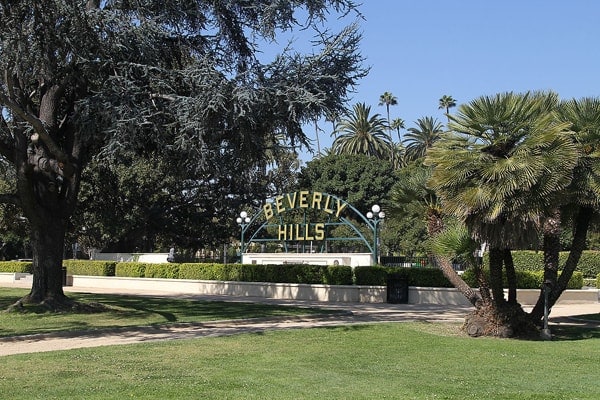 What better place to start your Beverly Hills adventure than at the iconic Beverly Hills sign at Beverly Gardens Park? In addition to the sign and its surrounding lily pond, the park also features several fountains and art installations, such as the Electric Fountain at the west end of the park, which is iconic in its own right. The 1.9 mile long park, which underwent an extensive renovation in 2014 to celebrate the city's centennial, is perfect for an afternoon stroll or capturing artsy photos among the park's many hedges and flower beds.

Beverly Gardens Park

9439 Santa Monica Blvd

Beverly Hills, CA 90210

http://www.beverlyhills.org/exploring/cityparks/beverlygardenspark/

Outdoor Concert Series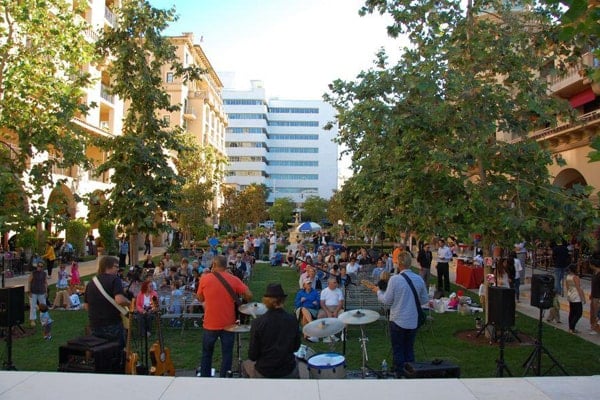 Every Thursday starting June 7 through August 30, 2018.

6:00 pm and 7:15 pm (2 sets)

Locals and visitors alike can enjoy live music at Concerts on Canon, an outdoor concert series situated at the picturesque Beverly Canon Gardens. Admission is free and the lineup includes a variety of genres, from classic rock to Beach Boys covers. Seating at the Gardens consists of a grassy knoll and cafe-style tables, and is first-come, first-serve. Concertgoers can enjoy an assortment of food by ordering to-go from one of the many local establishments or can even bring their own food for a serenaded picnic.

Beverly Canon Gardens

241 N Canon Dr

Beverly Hills, CA 90210

http://www.beverlyhills.org/exploring/concertsoncanon/?NFR=1

BOLD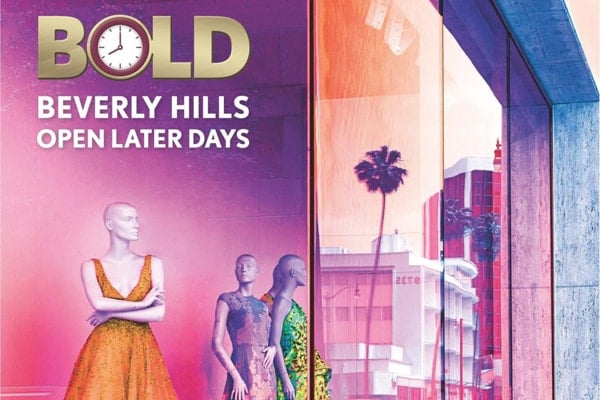 Thursday, Friday, and Saturday 5PM-8PM from August 2 to August 25, 2018.

On select nights in August, Beverly Hills will liven up its nighttime offerings by presenting "Beverly Hills Open Later Days," known as BOLD. BOLD kicks off on August 2nd, complete with fireworks and live music to start the season right. Highlights of the 2018 season will include art installations, dining offers, photo stations, and street entertainment throughout the Golden Triangle.

http://lovebeverlyhills.com/bhopenlate

Sprinkles Cupcake ATM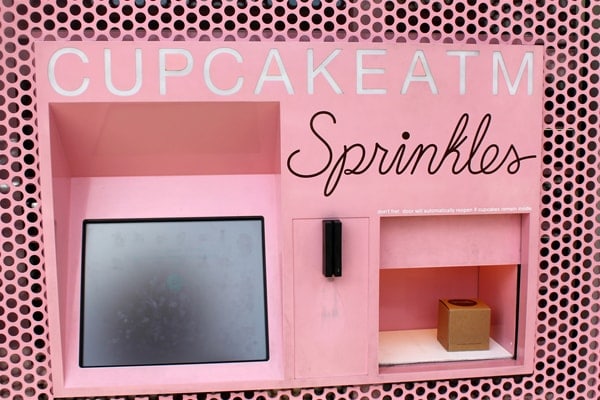 Got a sweet tooth? You're in luck. Head two blocks west of Rodeo Drive and you'll find the world's first cupcake ATM, brought to you by Sprinkles Cupcakes. The ATM is sandwiched in between Sprinkles' cupcake and ice cream storefronts, and is continuously stocked day and night to satisfy your cupcake cravings 24 hours a day. The ATM also offers cookies, gluten-free, and vegan selections.

Sprinkles Cupcakes

9635 S Santa Monica Blvd

Beverly Hills, CA 90210

http://sprinkles.com/locations/california/beverly-hills/cupcake-atm

Mastro's Steakhouse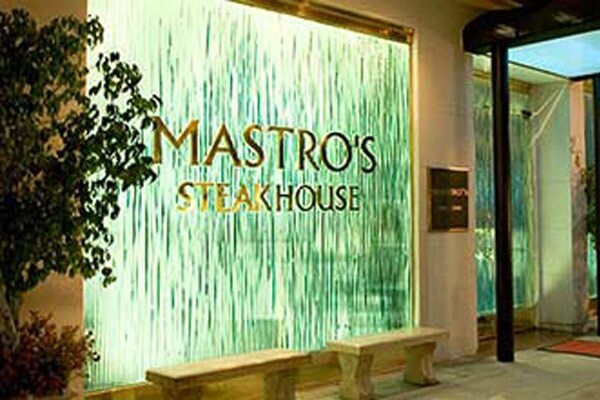 Sun-Thurs 5PM-11PM, Fri & Sat 5PM-12AM

If cupcakes aren't enough to satisfy your palate, make sure to dress to impress and head over to Mastro's Steakhouse, one of Beverly Hills' most celebrated and lively nightlife spots. Reservations are a must for this exclusive hangout known for its cocktails, lobster truffle gnocchi, and of course, thick-cut steaks. The electric atmosphere is enhanced with live music and a rooftop bar, guaranteeing a dazzling start to your night on the town.

Mastro's Steakhouse - Beverly Hills

246 N Canon Dr

Beverly Hills, CA 90210

https://www.mastrosrestaurants.com/Locations/CA/Beverly-Hills-Steakhouse/

Third Street Promenade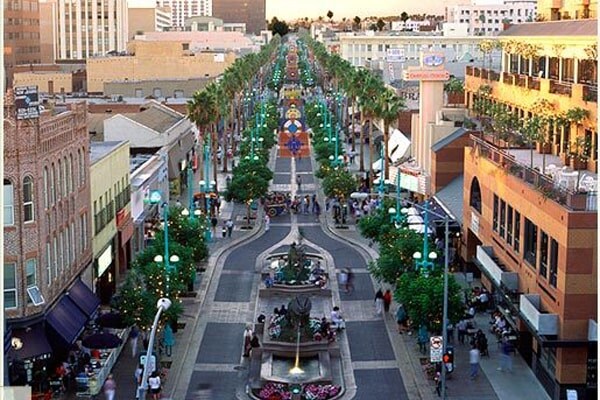 In neighboring Santa Monica, you'll find Third Street Promenade, the perfect spot to eat, shop, and play. This open-air shopping mall houses over 50 specialty shops and a wide range of eateries guaranteed to satisfy every appetite. The promenade also features a weekly farmers market for all of your local produce needs and street performers to provide a unique spin on your shopping experience.

Third Street Promenade

1351 3rd Street Promenade

Santa Monica, CA 90401

https://www.santamonica.com/santa-monica-neighborhoods/downtown-santa-monica-third-street-promenade/

OUE Skyspace LA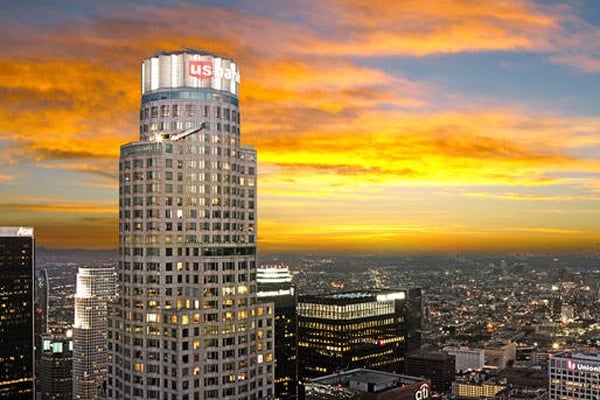 10AM-10PM

The iconic U.S. Bank tower houses much more than office space. Make your way up to the 70th floor and enjoy breathtaking, 360 degree views of Downtown LA on an open-air deck. If you dare, take a ride on the Skyslide, a fully-enclosed glass slide hanging 1,000 ft in the Los Angeles skyline. Afterwards, enjoy a cocktail at the new Skyspace Bar, where you'll really feel like you're on top of the world.

OUE Skyspace LA

633 W 5th St

Los Angeles, CA 90071



https://oue-skyspace.com/

Rodeo Drive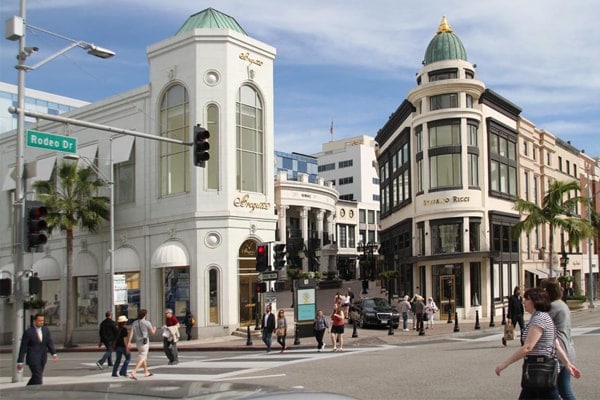 No summer in Beverly Hills is complete without a stroll along Rodeo Drive. Located in the heart of Beverly Hills, Rodeo Drive is known as the epicenter of luxury, fashion, and lifestyle. Rodeo Drive houses several high-end labels such as Burberry and Balenciaga, and the European-style architecture of Two Rodeo Drive offers a picture perfect backdrop for capturing your day of indulgence. Whether you are simply window shopping or searching for the latest in designer wear, the two-mile long shopper's paradise has something for everyone to enjoy.


It's no secret that a summer spent in Beverly Hills is destined to be a memorable one filled with fun, food, and of course, California sunshine. What better way to enjoy these destinations, and the roads taken to get there, than in a brand new Audi? Click here to enjoy special offers and extra savings during our Summer of Audi Sales Event, and make this a summer to remember.