Impressive performance and uncompromising quality. While you might associate these qualities with Audi, these characteristics just so happen to describe our team members, as well. This month we sat down with one of our factory-trained Audi technicians, Antonio "Tony" Garcia to get to know him better. See what he has to say and how he came to join the Fletcher Jones family in Los Angeles!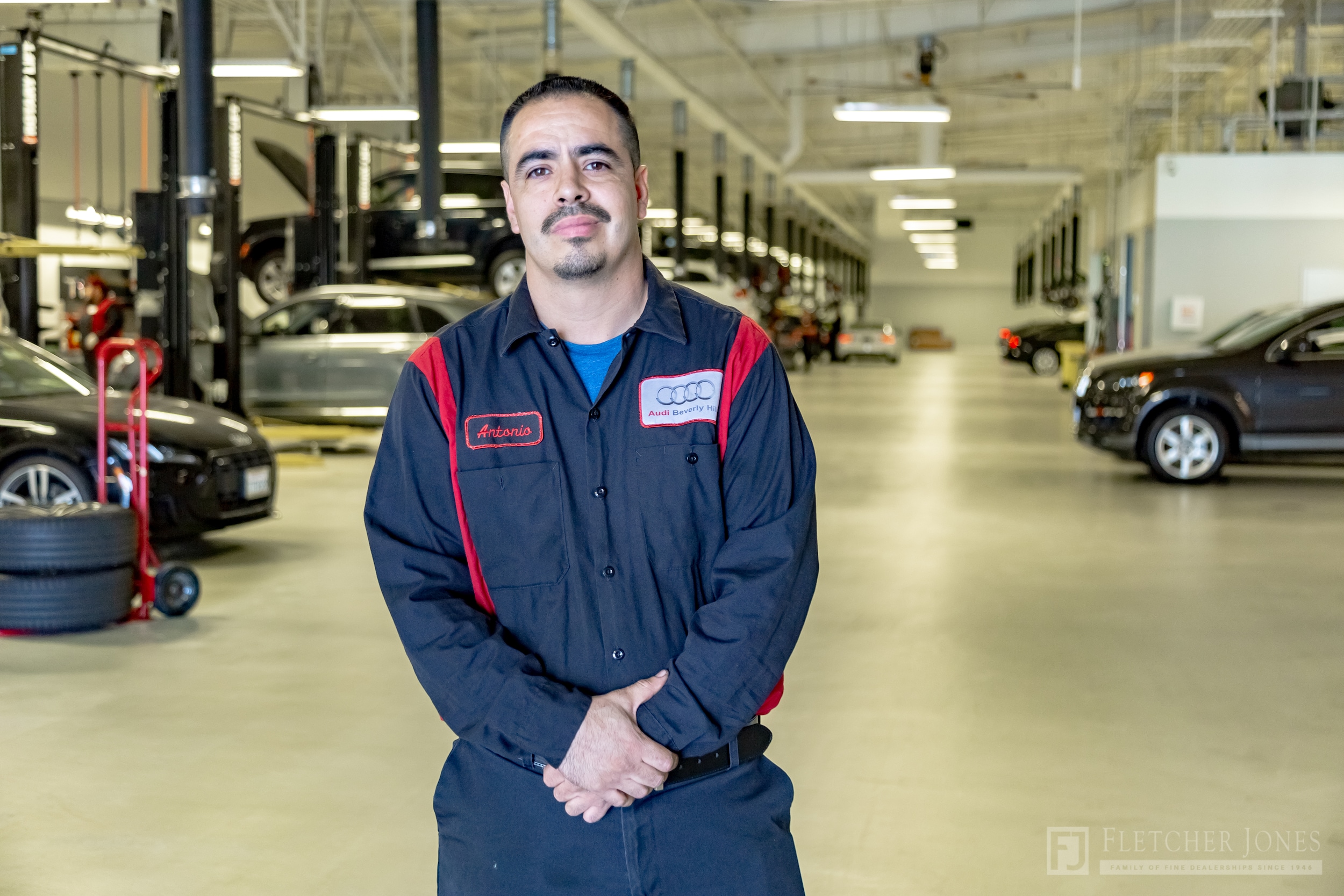 ABH: What is your current title at Audi Beverly Hills?
AG: I'm a Service Technician.
ABH: What are your day-to-day operations?
AG: On the daily basis I inspect, diagnose and repair vehicles based on customer concerns.
ABH: How long have you been with Audi Beverly Hills?
AG: I have been with Audi Beverly Hills for 3 ½ years!
ABH: Why did you choose to work in the automotive industry?
AG: I decided to work in the automotive industry as a technician because I enjoy it's hands-on work that is constantly evolving, and getting to use state-of-the-art technology!
ABH: Fletcher Jones is all about first-class service. What are some of the things you do to ensure guests receive this level of service?
AG: By always respecting guest property as I would my own, and servicing their vehicle to Audi standards.
ABH: Which Audi model is your favorite?
AG: My favorite car is the Audi S8 in matte grey!
ABH: What's a go-to Service tip you'd like to share with guests?
AG: Preventative maintenance is key! Also, pay attention to your vehicle warning lights to avoid costly and major repairs.
ABH: How do you enjoy spending your free time?
AG: I enjoy playing my guitar and going to the movies.
ABH: What keeps you motivated every day?
AG: My family is my biggest motivation but also my passion to work on cars.
Visit Our Service Center
Say hello to Tony when you bring your Audi for service at our all-new facility located on the Fairfax District! Check out our current service specials and schedule your reservation today.