Since the opening of our brand new Audi Beverly Hills Service Center in the Fairfax District in Los Angeles, our team agreed it was the perfect opportunity to not only grow the Fletcher Jones brand but also grow within our team. Meet our newest Assistant Service Manager, Andrew Neal!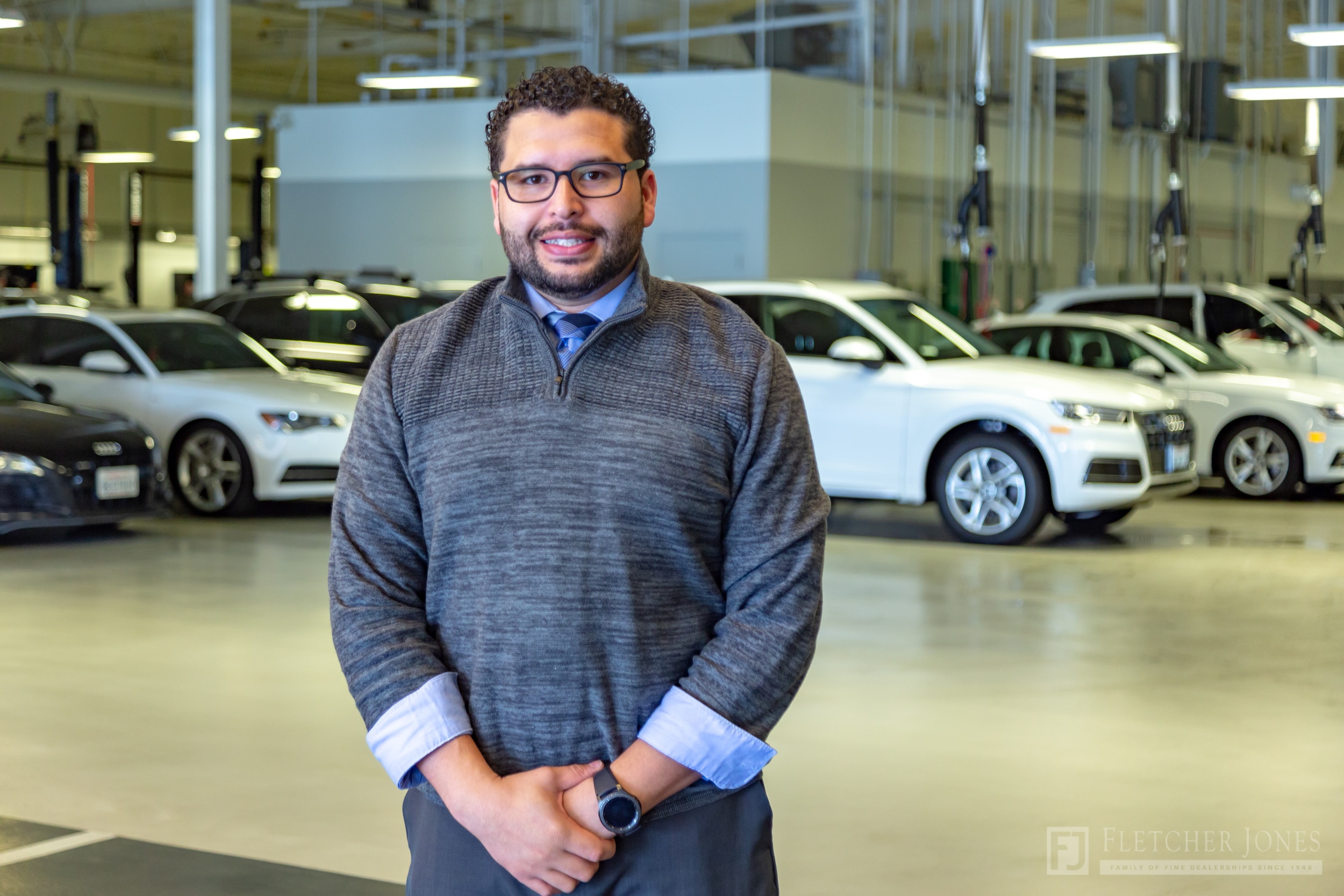 If you've been a part of the Audi Beverly Hills family for the past five years, then you might've already met Andrew. Andrew started as a Service Advisor and was recently promoted to Assistant Service Manager earlier this year. While growing up in Los Angeles, Andrew always had a passion for hockey but perhaps his love for motorsports was just a little bit greater (We can thank the Fast and the Furious movies). When he isn't guiding our team of Service Advisors and assisting you in our Audi Service Center, you can find him playing hockey or cheering on the LA Kings

He may not be a Service Advisor anymore, but you can still expect Andrew to provide you with the same level of exceptional service you're accustomed to. Visit Andrew at our all-new Audi service center located at 2340 S. Fairfax Ave., Los Angeles, CA 90016. Schedule your service reservation and experience the Fletcher Jones Difference today.