Día de los Muertos ("Day of the Dead") is celebrated throughout Mexico and around the world. During the multi-day holiday, family and friends gather to celebrate loved ones who have passed away. Traditions include building ofrendas (private altars), enjoying the favorite dishes and drinks of the departed, and visiting graves with mementos of the deceased.
In Los Angeles, Día de los Muertos events take place across the city, from L.A.'s oldest district to museums and a cemetery of the stars. From traditional ceremonies to modern cultural festivals, here are the best Día de los Muertos events in Los Angeles.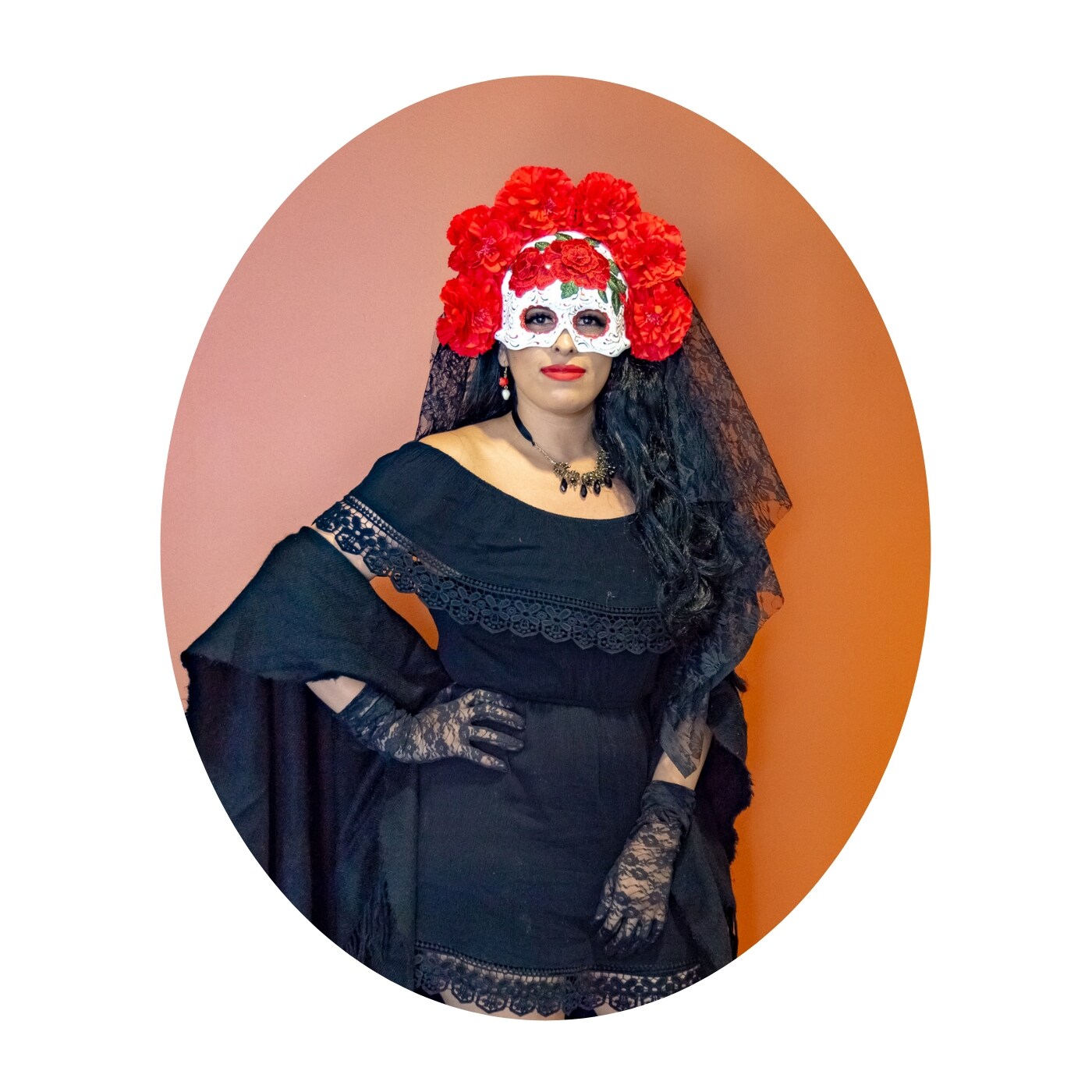 DÍA DE LOS MUERTOS FESTIVAL ON OLVERA STREET (OCT. 25 - NOV. 2, 2018) | 125 PASEO DE LA PLAZA LOS ANGELES, CA 90012
Located at El Pueblo de Los Angeles Historical Monument, Olvera Street is one of L.A.'s most popular tourist destinations, celebrating the annual Día de los Muertos Festival where free pan de muerto (sweet bread) and champurrado (Mexican hot beverage) are served. Community altars ("las ofrendas") are on display in the Plaza Oct. 28 - Nov. 2. There are also daily live entertainment and weekend face painters that will turn you into a calavera.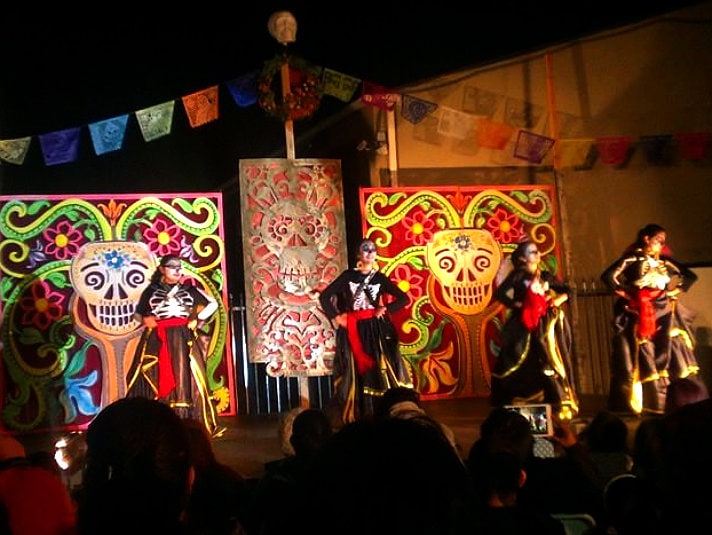 Dia de los Muertos dancers | Photo courtesy of 24th Street Theatre, Facebook

24TH STREET THEATRE (NOV. 2, 2018) | 1117 WEST 24TH STREET LOS ANGELES, CA 90007
The 24th Street Theatre celebrates Mexico's joyous tradition of Día de los Muertos with music, dance, homemade tamales, face painting, craft booths, and a graveyard where families can make their own ofrendas. The free festival takes place from 6–10 p.m. where artists like Louie Cruz Beltran, Space Sanchos, and Jarochelo amongst others perform.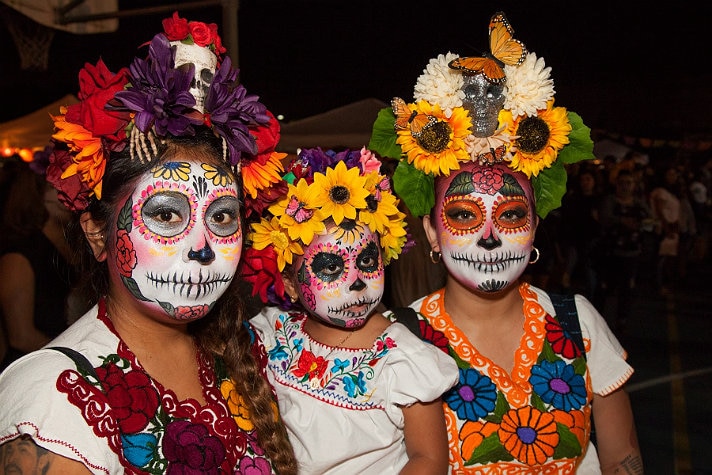 Día de los Muertos at Felicitas and Gonzalo Mendez High School | Photo courtesy of Self Help Graphics & Art
SELF HELP GRAPHICS (NOV. 2, 2018) | 1300 E. 1ST ST. LOS ANGELES, CA 90033
Self Help Graphics & Art has promoted and organized one of the most popular Día de los Muertos events in Los Angeles and considered the oldest Day of the Dead commemoration in the country. This unique program also includes workshops and a Día de los Muertos gallery exhibition on view at Self Help from Oct. 4 to Dec. 21 called How We Remember and How We Survive.
We wish you a fun celebration on the Day of the Dead!
However you're celebrating the Dia de los Muertos, make sure to get your Audi washed through our Preferred Owner Benefits program.
Contact us online or at 877-889-0027.