As part of the Beverly Hills community for 8 years now, our team at Audi Beverly Hills would like to show our support for other businesses during this time by highlighting local restaurants, markets, non-profits, charities and more.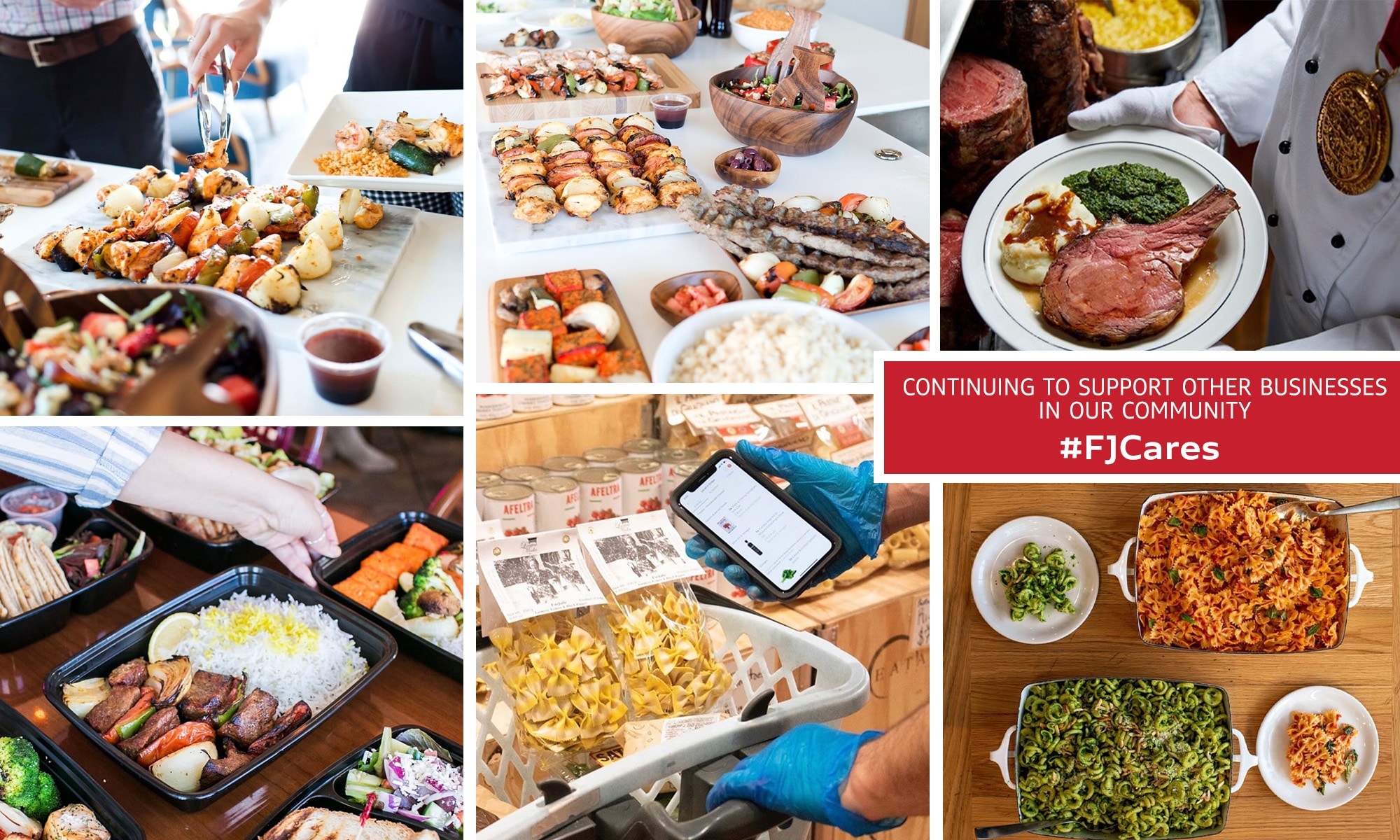 10250 Santa Monica Blvd.
Los Angeles, California 90067
Order Groceries & Wine: Eataly Los Angeles marketplace's online shop, shop.eataly.com, is powered by Instacart to allow for grocery and wine deliveries or same-day, in-store pick-up. Explore Eataly's marketplace virtually for all your cravings, like ready-to-eat lasagna alla Bolognese, polpette (meatballs) and more!
Order from Eataly Kitchens: If you are looking to have a meal from Eataly kitchens, order on Caviar, Uber Eats and Postmates between 11:30 AM to 7:30 PM every day for delivery or take-out.
Designated Shopping Times: The following time, 8:30 AM to 9:30 AM, is set in place for the elderly and most vulnerable populations to shop.
Instagram: @eatalyla
100 La Cienega Blvd
Beverly Hills, CA 90211
Phone: (310) 652-2827
Lawry's The Prime Rib is offering their Classic Lawry's Prime Rib Dinner for curbside pick-up (Tuesday – Sunday: 4:00-8:00 PM)! The dinner includes choice of five cuts with Lawry's Famous Original Spinning Bowl Salad, mashed potatoes, whipped-cream horseradish, and Yorkshire pudding. Additionally, enjoy 20% OFF food, 50% off beer and wine (bottles under $100) and 25% off premium wine (bottles over $100). Please note: They are closed Mondays.
Instagram: @lawrystheprimerib
9601 N Santa Monica Blvd
Beverly Hills, CA 90210
Panini Kabob Grill is not only serving their delicious Mediterranean cuisine through free delivery and curbside pick-up, but have committed to giving back to the community. They have been providing first responders and healthcare workers with fresh, healthy homemade PKG!
First Time Orders: Receive $12 OFF through Grubhub
Instagram: @paninikabobgrill
Public School Restaurant + Bar

612 Flower St.

Los Angeles, CA 90017

Phone: (213) 622-4500

Put a spin on tonight's family dinner! How does baked mac & cheese or BBQ chicken salad sound? Public School Restaurant offers family meals that serve 4-5 people and start at $25. Tag us in your at-home family dinner photo @audibh!

Instagram: @publicschoolrestaurant

Chaumont Bakery

143 S Beverly Drive

Beverly Hills, CA 90212

Phone: (310) 550-5510

We all need breakfast fuel and Chamont Bakery is a delicious place to start! Bite into one of their savory croissants or egg dishes to get your day started. Order and pay online for pick up or order delivery through Postmates. Share your breakfast by tagging us @audibh as we are always looking for new ways to start our day.

Instagram: @chaumontbh

Chin Chin Beverly Hills

206 S Beverly Dr

Beverly Hills, CA 90212

Phone: (310) 248-5252

Experience the cuisines of the world from your own dinner table! Chin Chin Beverly Hills is cooking up dishes inspired by the traditional recipes of China and other regions of Asia. Check out their menu to discover what you can try today. Share your discoveries with us on IG @audibh. We can't wait to see!

Instagram: @chinchinusa

Stay Updated
Follow us here and on Instagram, @audibh, to stay up-to-date. In between updates, share in the comments below your favorite Beverly Hills locations to order from!