Sam Yadegari has been the General Sales Manager for Audi Beverly Hills since our opening in 2012 and will now serve as our General Manager. Over the past eight years, he has had the opportunity to build long-lasting relationships with our guests as well as have an in-depth look into what goes into making our location the #1 Audi Dealer in the Nation for 5 Consecutive Years*. His familiarity with our location and established relationships with our guests will allow for a seamless transition into his new role as General Manager for Audi Beverly Hills.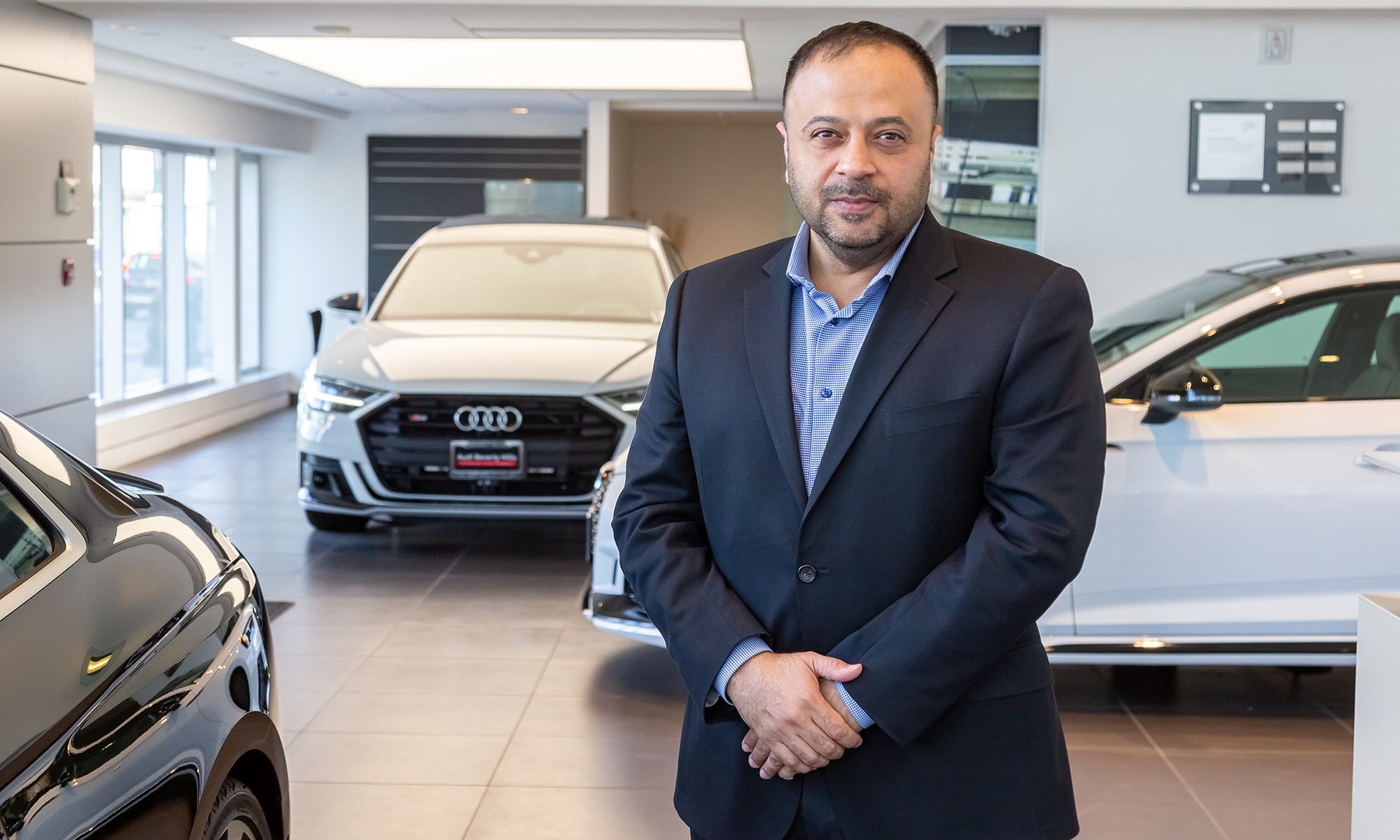 Why Fletcher Jones?
Upon hearing this question, he exclaimed, "Working for Fletcher Jones? What is better than that?" The Beverly Hills native knows a thing or two about loyalty and looks for a company that values this quality. Audi Beverly Hills and our guests are fueled by loyalty, which is why Sam has been with us since day one.
Sam's Message to Our Guests
The loyalty of our guests drives Sam's enthusiasm for his role and he says, "I am always available for our guests."
Favorite Lunch Spot near Audi Beverly Hills
South Beverly Grill! The Thai Steak & Noodle Salad is his go-to order.
The Hottest Audi Right Now
The Audi e-tron®, which is a fully electric SUV and the car to have.
Visit Audi Beverly Hills
Mr. Yadegari will drive Audi Beverly Hills forward the way Audi has driven the automotive industry forward with the introduction of the Audi e-tron®. Schedule your test drive today or next service appointment with us today!
*Number One Claim based on Audi USA New Sales Results 12/31/2019.