Audi Beverly Hills kicks off the month of March with the grand opening of our online boutique! You may not be having any luck catching those infamous leprechauns, but you will have luck finding the perfect Audi inspired gift for you or the Audi enthusiast in your life. The luckiest part? In honor of our grand opening, we are offering 10% off the entire store during March. Here are our ten recommendations to get you started shopping: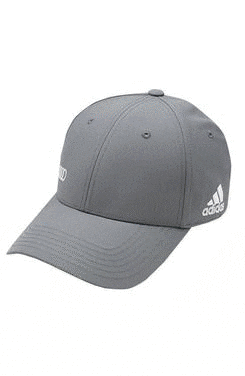 1. Keychains: Who doesn't love a keychain to complement their Audi key fob? These Audi inspired keychains are perfect for the job!
2. Contigo Cortland Audi Water Bottle: A reusable water bottle is always a fan favorite and with the Audi rings on it? This makes it a winner for Audi enthusiasts. Should we add it's dishwasher safe, too?
3. Audi Adidas Core Performance Max Hat: Your Audi offers safety and style. Your new hat offers safety and style. This hat is equipped with UV protection of 50+ UPF, which will be perfect with spring break in Los Angeles County right around the corner.
4. Audi PopSocket: Another way to pop in to the conversation you are an Audi enthusiast! This aluminum PopSocket puts a twist on the PopSocket trend by having the Audi rings engraved on it. Now, use your PopSocket to easily text with one hand, snap better selfies and watch videos hands-free.
5. Magnetic Mobile Car Mount: The perfect companion for a hands-free driving experience in your Audi. The mount, engraved with black Audi rings, comes with two pieces: one attaches to your Audi's dashboard and the other attaches to your smartphone. To use, place your phone on the Magnetic Mobile Car Mount and go!
6. Audi Trekz Bone Conduction Headphones: A pair of quality headphones can go a long way and the Audi Trekz Bone Conduction Headphones are just that. The highlight of these headphones are the open ear design, bone conduction technology, the ability to hear your surroundings, sweat proof and a variety of features designed to deliver premium calls and music playing.
7. Shake Powerbank: With the Shake Powerbank, you will be charging less with its 10,000 mAH capacity and you will always know how much battery life it has just by shaking it. The power bank features a high-end, fast charge in/out Type C port, dual USB output ports and is a necessary companion on your spring break adventures.
8. Rally Car Tervis Sippy Cup: Audi Beverly Hills offers something for even for the smallest Audi enthusiasts.
9. Audi Big Rings Cap: Protect yourself from the Los Angeles sun and show your Audi team pride in this cap. The best part of this cap? The 3-D Audi rings on the front!
10. Nomad Battery Charging Cable: Take charge of your day with this fast charging, smart cable that will always charge your phone before charging its internal battery.
Show the Audi Beverly Hills team what you ended up choosing from our online boutique at your next visit with us! Schedule your next service appointment today.