Audi Collision Center in Beverly Hills, CA
Should your Audi vehicle be damaged in a collision, we want to help ensure that you have access to a repair facility that meets our high standards for workmanship, integrity, and safety. When you work with Audi Beverly Hills, our high standards will match your own when you're in need of an Audi Certified Collision Center. That's why we are proud to align with Beverly Hills Auto Body as our Audi Authorized and Certified Collision Repair.
Our guide below can assist you with the police, your insurance company, and your repairs should you experience an accident on the Culver City streets. We'll also discuss the myriad of valid reasons why Audi Authorized Collision Repair Facilities are recommended for your Audi collision repair.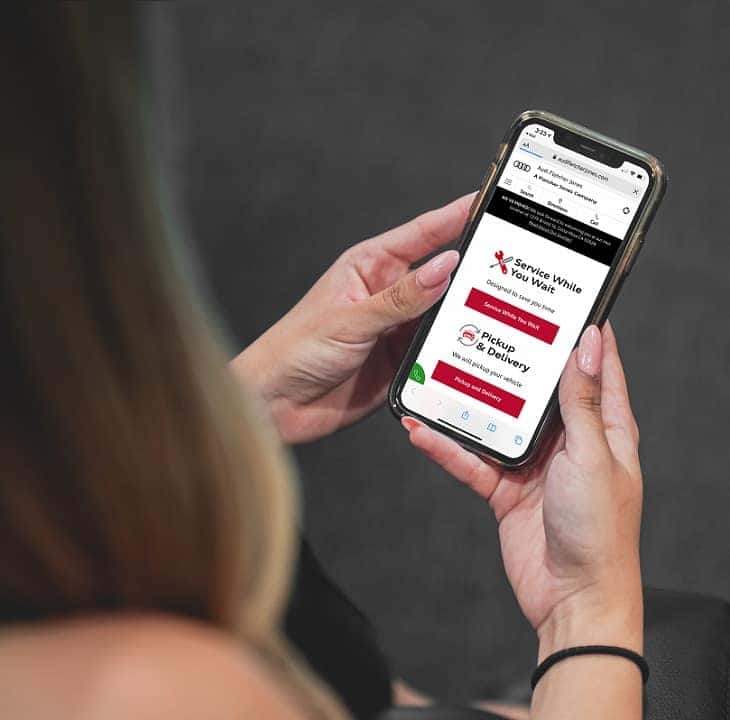 What to Do In the Event of a Collision:
Whether you're commuting to Santa Monica or you're dealing with Los Angeles traffic, accidents happen. If you're wondering what to do after an accident, the following suggestions may assist you:
Stop - no matter how minor the collision. Find a safe, well-lit area and pull over.
Notify the local police. Ask for an ambulance if necessary.
Have your driver's license, registration, and insurance information ready when the police arrive.
Write down the names and phone numbers of any witnesses and information of the injured, if any.
Use your phone's camera to document the vehicles and the scene.
If necessary, contact Audi Roadside Assistance*1 at 1.800.411.9988 (1.866.478.3456 for R8 and A8 owners), and have your vehicle towed to your Audi Authorized Collision Repair Facility.*2
Notify your insurance company.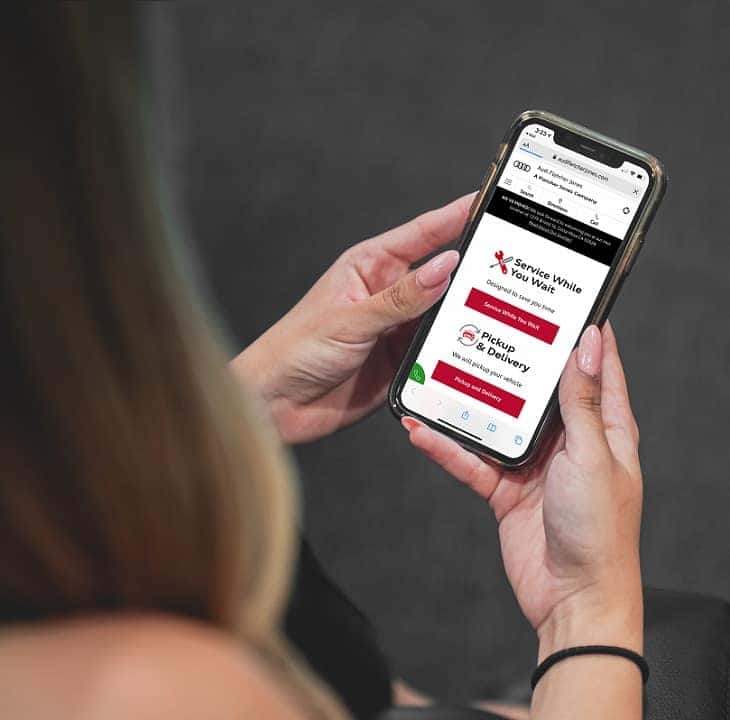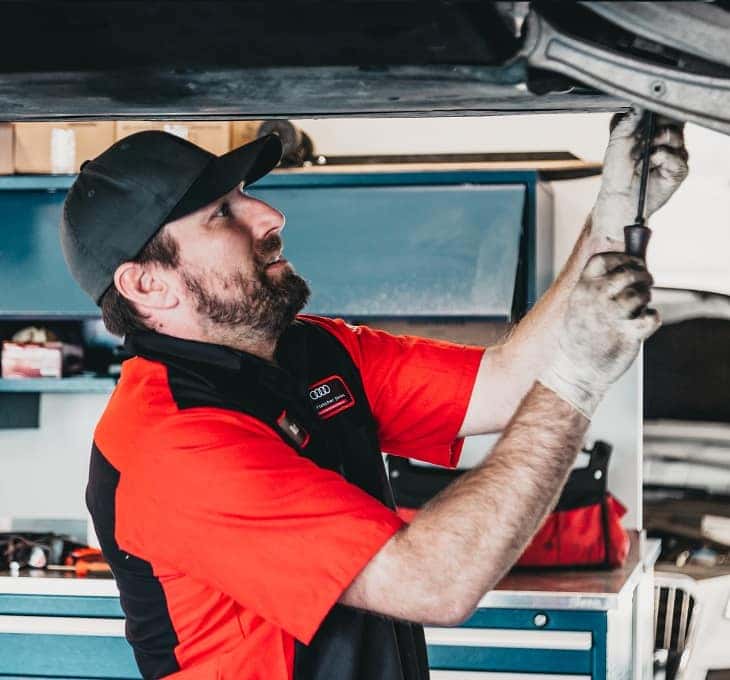 Demand Repairs at an Audi Certified Collision Center
If you're an Audi driver, working with an Audi Certified Collision Center is the right thing to do. Getting your vehicle properly restored and back on the Hollywood streets relies on the quality of your repairs. With our Audi collision center, you can have total confidence that your vehicle will be returned to you in premium condition. Other reasons to work with an Audi Certified repair team include:
Eligible customers receive complimentary towing to the facility via Audi Roadside Assistance.
Using Audi Genuine Parts for all repairs helps maintain the original performance and integrity of your Audi.
Limited warranty covers all Audi Genuine Parts.*3
Audi trained repair technicians use factory-approved procedures that help produce safer repairs and get you back on the road in less time.
Approved facilities have made extensive investments in Audi specified tooling to help ensure that their technical staff has the right equipment for all repairs.
Only Audi Approved Aluminum Repair Facilities are factory-authorized to repair Audi ASF® aluminum construction.
First-quality repairs help maximize vehicle value.
Limited lifetime warranty on paint repairs through OEM paint suppliers.*4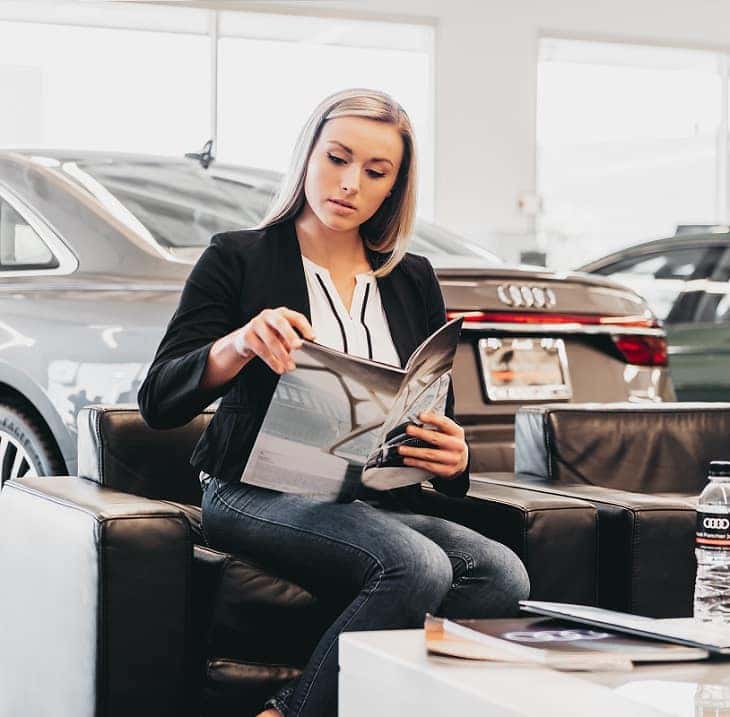 Your Rights as an Audi Customer
Whether you financed the purchase of your Audi or you are leasing it, collision insurance is required. This helps protect you and the finance company by helping to ensure sufficient funds are available to repair the vehicle in case of a collision. Certain consumer rights are included with the purchase of an automotive insurance policy.*5
The insurance company must provide you with a copy of your policy. Read it carefully to make sure you understand your rights under the terms of the policy.
You may cancel or change insurance at any time. You don't have to wait until your policy is up for renewal.*6
While an insurer may recommend a repair facility, you have the right to decide where to have your Audi repaired, unless that right is limited by your insurance policy.*7
Insist that your insurer and repair facility agree to the use of Audi Genuine Parts and Audi approved repair procedures to make all repairs.*7
By choosing an Audi Authorized Collision Repair Facility,*2 you help ensure that the correct parts and procedures are used to repair your Audi.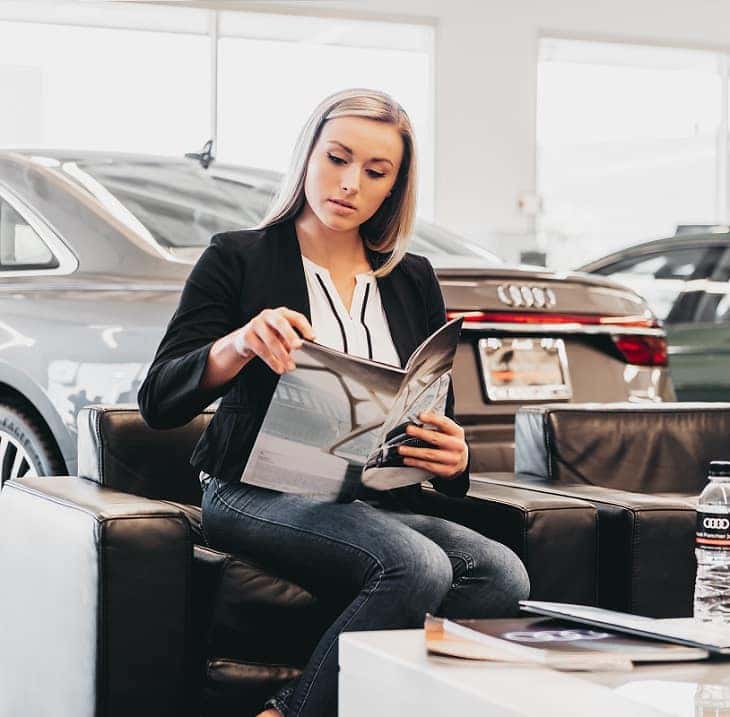 Work with Audi Beverly Hills for All of Your Automotive Needs
After an accident, the last thing you want to deal with is more headaches when it's time for repairs. When you turn to generic body shops in West Hollywood, you may end up dealing with inexperienced teams that aren't trained to care for your high-end vehicle. When you work with our Audi collision center instead, your vehicle and peace of mind will both be restored. Contact us today for service guidance.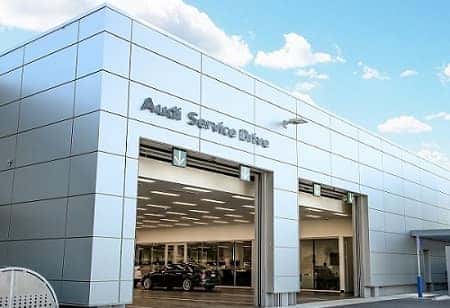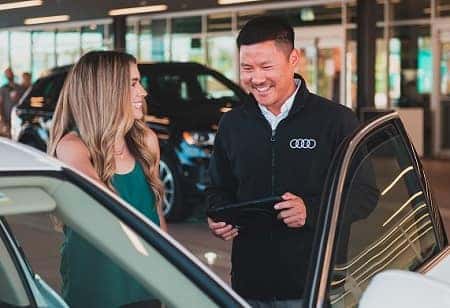 Contact Information
Audi Beverly Hills
2340 S Fairfax Avenue
Los Angeles, CA 90016
Sales: 424-435-4762
Service: (424) 281-570
Parts: 310-956-1373
Audi Authorized & Certified Collision Repair Partner
Beverly Hills Auto Body
200 N La Cienega Blvd
Beverly Hills, CA 90211
(310) 657-5696
M-F 8am-6pm Sat 9am-12pm
www.bhautobody.com
Audi Customer Experience:
1.800.822.AUDI (2834)
Audi Roadside Assistance:
1.800.411.9988
1.866.478.3456 (for A8 and R8 owners)
*1 Audi Roadside Assistance provided by a third party.
*2 Audi Authorized Collision Repair Facilities are independent businesses not affiliated with Audi of America, Inc.
*3 12 months or 12,000 miles, whichever comes first. In the event that a replacement part fails within the warranty period, labor costs to replace that part will be covered. See dealer for details.
*4 See your authorized Audi Dealer for details.
*5 Please refer to your local/state laws.
*6 Contact your insurance professional and review your policy for more information.
*7 Audi Genuine Parts are available except where prohibited by state law.