Audi Finance & Lease Events in Beverly Hills
Find Your Next Audi with Audi Finance & Lease Incentives
Here at Audi Beverly Hills, we believe there's almost no better feeling than driving a new Audi car. The only thing that could rival it is the feeling of getting a boost on the Audi of your dreams. To make that happen, you'll find Audi finance incentives and lease promotions available at our showroom near Culver City. Discover how you can save on your Audi finance rates with our finance center today!
Apply For Financing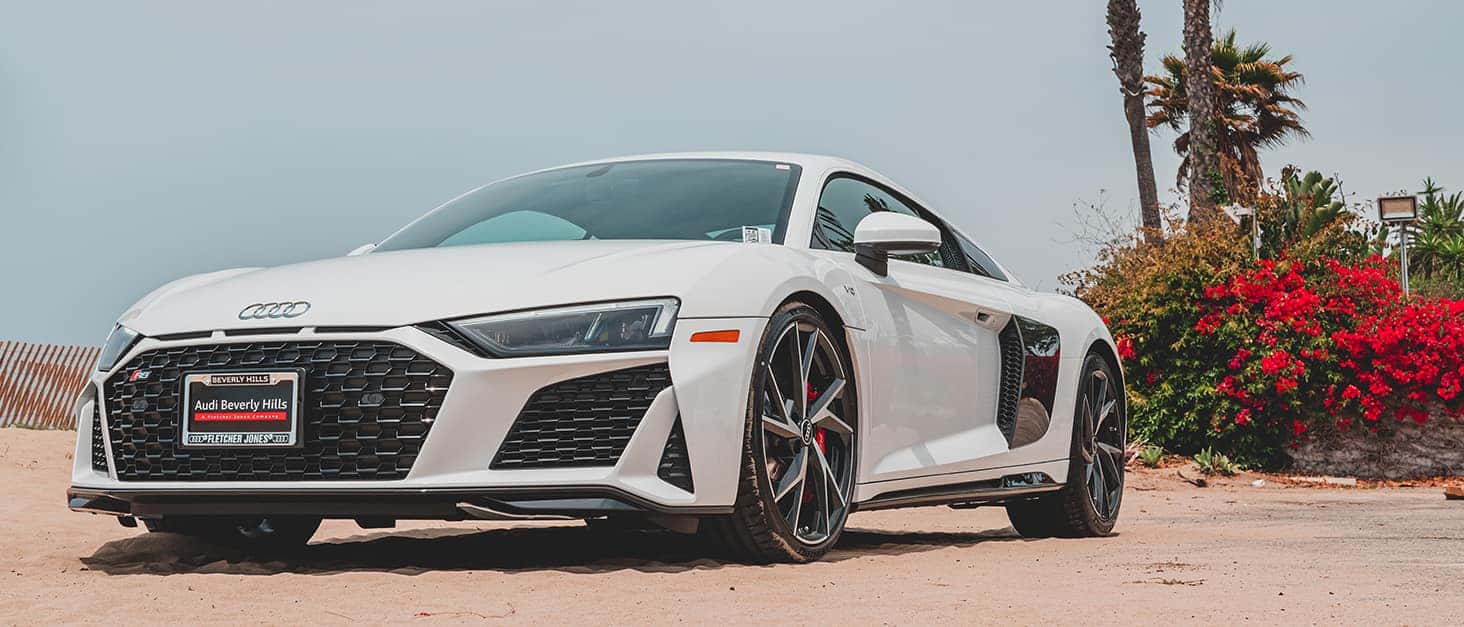 Audi Incentives and Finance Offers
We will pay you $1,000 for your lease return!
---
Regardless of where you leased your vehicle, we'll pay you $1,000* when you return your lease with us!
---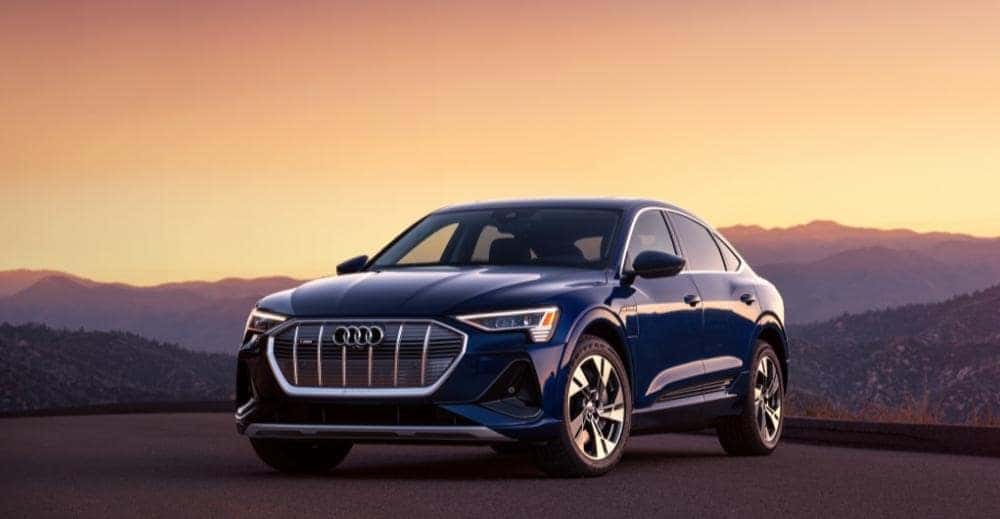 $7,500 Federal BEV + PHEV Tax Credit
---
On Select BEV and PHEV vehicles
To qualify, your new vehicle must be purchased or leased. Not for resale. Tax credit is non-refundable. If purchased, you MUST complete and file IRS Form 8936 with your federal tax return in order to claim this credit. Other requirements or exceptions may apply in your particular circumstance. For more detailed information, please consult an IRS tax representative and/or official IRS publications. The information in this advertisement is not tax advice. The dealership is not authorized to provide tax advise as customers circumstances vary.
Hide Disclaimer
---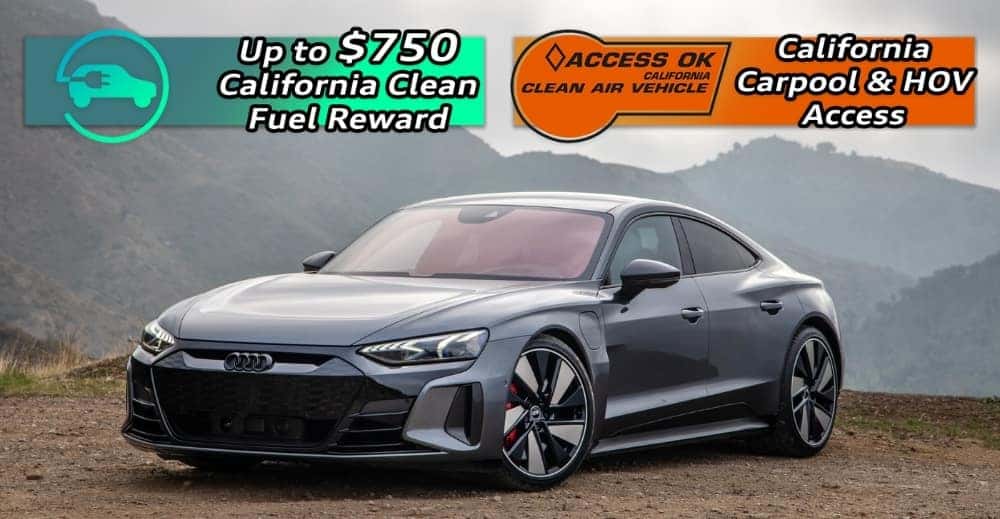 Up to $750 in Purchase or Lease Credits
---
On select new 2021 and 2022 Battery Electric (BEV) or Plug-in Hybrid (PHEV) Audi Models
The California Clean Fuel Reward Program offers California residents $750 towards a new 2021/2022 e-tron®; 2022 Q4 e-tron®, 2022 RS e-tron® GT; 2022 e-tron® GT, 2022 Audi A7 e Hybrid, and 2022 Q5 e Hybrid and $670.85 towards a new 2021 A8 L Hybrid, 2021 Audi A7 e Hybrid or 2021 Q5 e. Battery Electric (BEV) and Plug-in Hybrid (PHEV) vehicles with a battery capacity of 5 kWh or greater are eligible for the California Clean Fuel Reward. The reward is available to anyone who purchases or leases an eligible vehicle through a participating retailer. There are no income or location restrictions within California, but the vehicle must be registered in the state of California, and the customer must reside in California. California Clean Fuel Reward recipients may not be eligible to receive other utility-sponsored LCFS rewards, such as the SCE Clean Fuel Reward, PG&E Clean Fuel Rebate, or SDG&E Limited EV Purchase Credit. Please visit specific utility websites for more details on eligibility of specific programs. Must take delivery by May 31st, 2022. See dealer for complete details.
Hide Disclaimer
---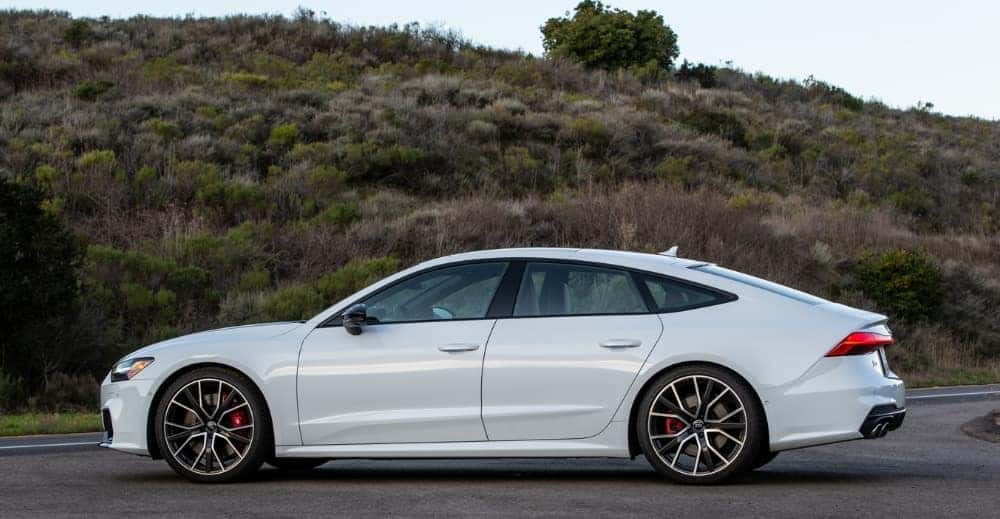 Rates as Low as 2.49% up to 60 months
---
Applies to select new 2022 Audi models
2.49% financing rate applies to all new MY22 A4/S4 Sedan, A5/S5 Coupe, A6/S6 Sedan, and A8/S8 Sedan models up to 60 month terms on approved credit. Valid through May 31st, 2022. See dealer for complete details
Hide Disclaimer
---
Meet Your Goals With Our Audi Finance Rates
Audi Beverly Hills understands the financial goals of our customers are different. Our Los Angeles area Audi finance experts can assist you in acquiring a car loan or lease suited to your particular needs. Whether you prefer a short-term Audi lease or a new or used car loan, we can find a solution that works best for you. The experienced finance professionals at Audi Beverly Hills will walk you through all of the current Audi incentives. We will work diligently to ensure you get the best possible arrangement with Audi finance rates and terms based around your lifestyle.
The Value of a Financed Audi
While our Audi finance promotions are a great start, the opportunities don't have to stop there. We offer a number of other enticing incentives with our:

Enjoy Audi Finance Events at Audi Beverly Hills
Whether you'd love a new sedan like the Audi A4 or a new SUV like the Audi Q5, our new Audi finance incentives provide you the unique opportunity to get a truly competitive deal on the car of your dreams. Contact us today to get started, or get pre-approved for Audi finance rates with our online application
Apply For Financing Today